Voter Registration Status
Voters are opportune to search for their voter details during and after exhibition.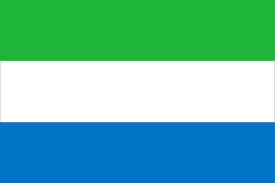 Registration Status Check Now Available
For privacy reasons, your registration details will only be confirmed if the information you enter are an exact match to your details on the electoral roll. If you cannot confirm your registration online it doesn't mean you are not on the electoral roll. Please contact ESCL and we can check your registration details. Only one entry is needed to display your registration information. Search by any of the three entries to reveal your registration status. Not all phone numbers are on file. Likewise, not all registrants have voter ID number updated yet. But all those who registered have receipt number in the system. Therefore, we recommend that you search by receipt number rather than phone number or Voter ID number.  Thank you for your patience and understanding. God bless mama Salone! PLEASE REMOVE THE FIRST ZERO WHEN SEARCHING USING YOUR PHONE NUMBER. See the help page for assistance.
| Receipt Number | FirstName | MiddleName | Surname | Mobile Phone | Voter ID | Registration Centre | Street Address | District |
| --- | --- | --- | --- | --- | --- | --- | --- | --- |
| | | | | | Voter ID | | | |
MESSAGE TO SIERRA LEONEANS
Registration By Districts
wpDataTable with provided ID not found!
It is your civic right and responsibility to register and vote in elections.

Come out and register from 3rd September to 4th October 2022 to enable you to vote in the June 24, 2023 Presidential, Parliamentary and Local council elections.

If you don't register now, you cannot vote.

Disability is not inability; all persons with disabilities are encouraged to come out and register in order to vote in the 2023 elections.

Bring your proof of identity when you come to register.

One Sierra Leone, One Registration, One Identity Card.

Women  are encouraged to come out in numbers to register

Women are also encouraged to contest/vote in the 2023 elections.

Voter registration is from 3rd September to 4th October 2022.

If you will be 18 years or older on the eve of 24th June 2023, come out and register.

Go to the nearest registration centre within your Ward and register between the period 3rd September to 4th October

Registration Centres become Polling Centres on Election Day, so register at a centre in a Ward where you are ordinarily resident.

All Registration Centres will open 7:00a.m to 5 p.m. Monday to Sunday/every day

Make sure you collect your registration receipts after you register.

Sierra Leone has a new registration system now; everybody must register again in 2022.
See list of registration centres/polling centres here
cOME OUT AND REGISTER SEPT 3RD TO OCT 4TH 2022