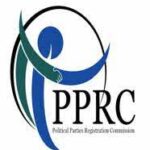 How To Register A Political Party
Any party that wants to participate in an election must register with the Political Party Registration Commission (PPRC). PPRC has the constitutional mandate to register and regulate political parties. Please visit PPRC website to learn how to register your political party.
See the list of currently registered political parties.